Overview: 
Cactus themed christmas card and wrapping paper design. I printed, cut, and sent these cards to my friends and family for christmas that year. they were a big hit.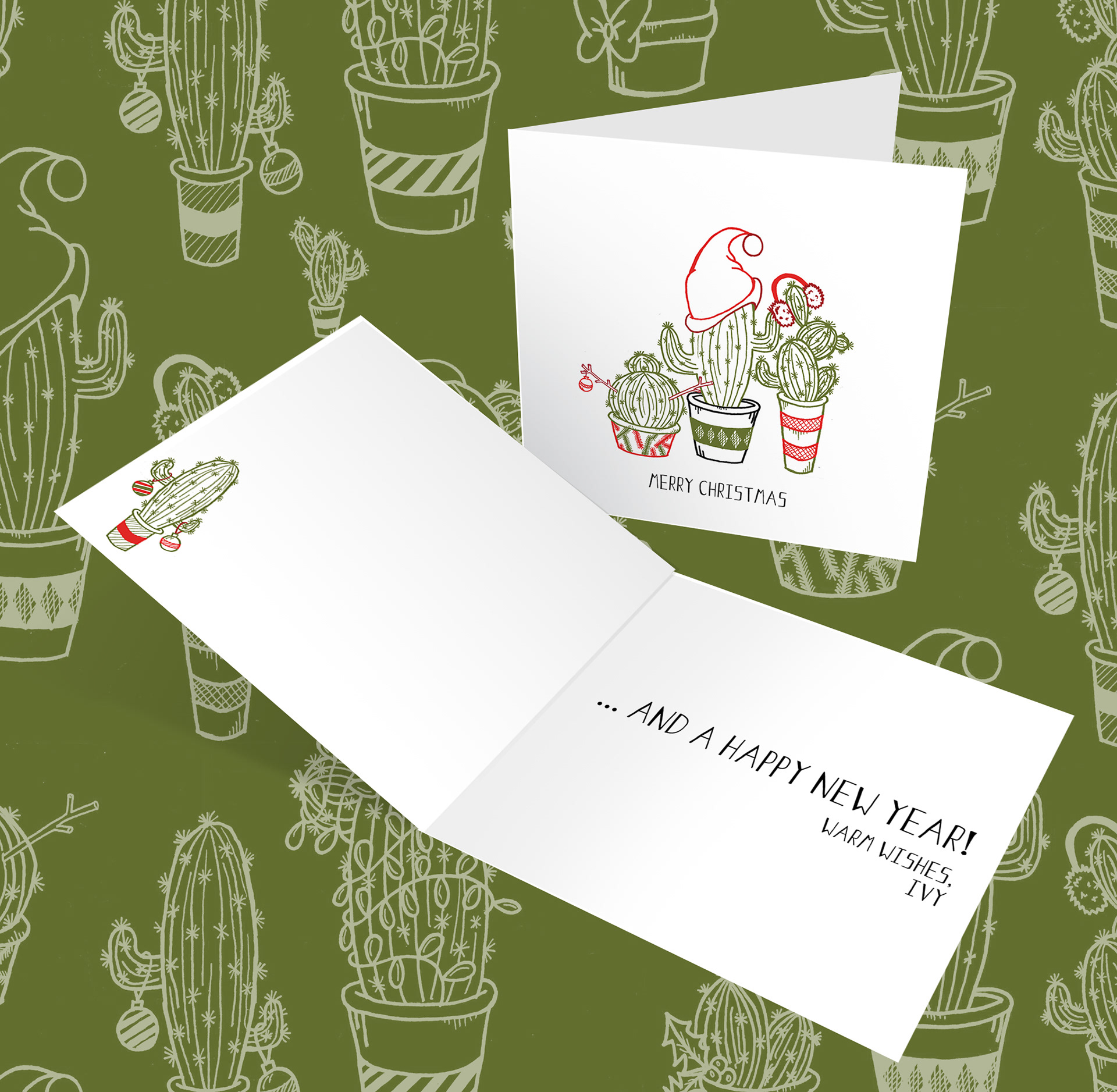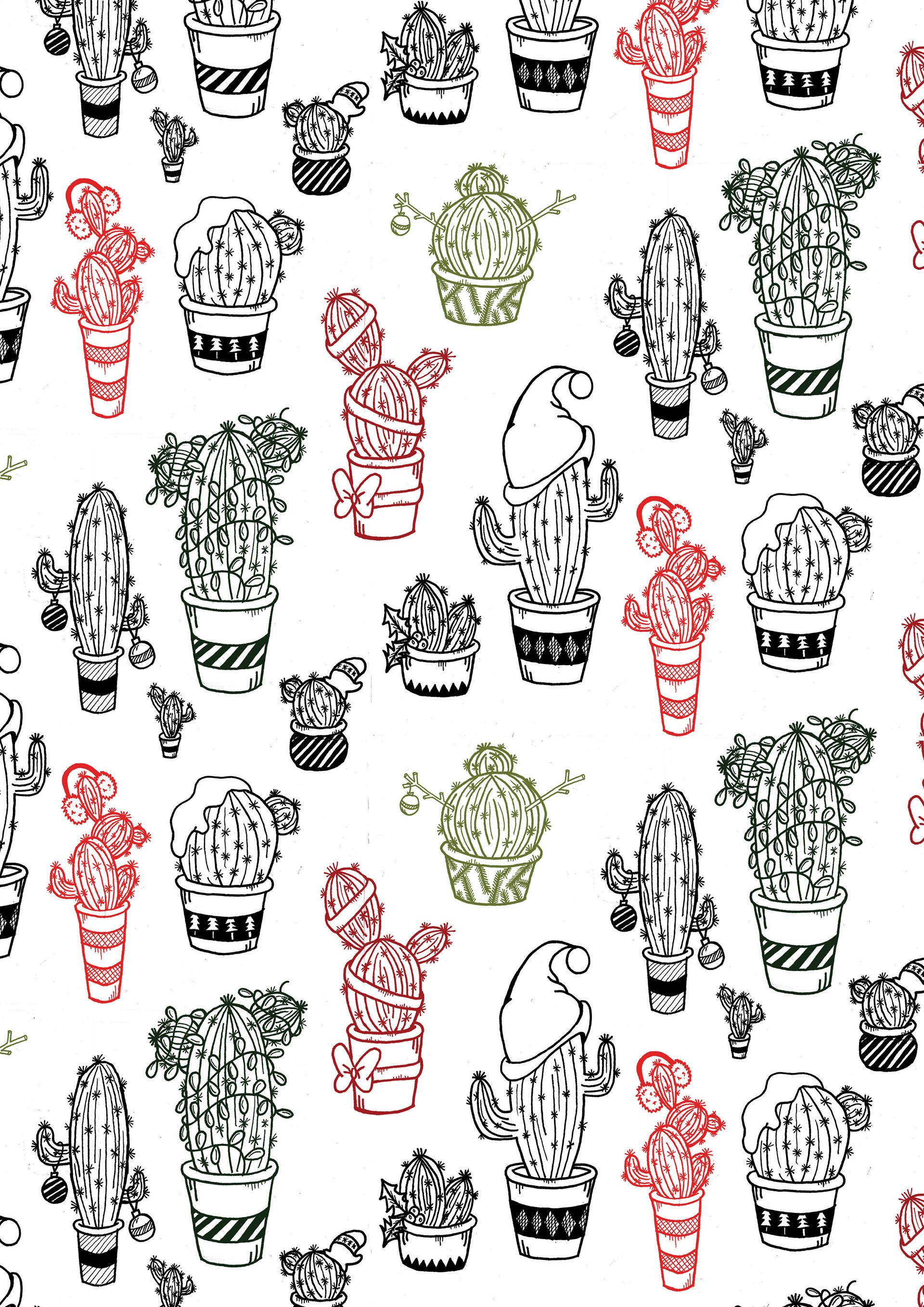 Here is a rough mockup of my card and the pattern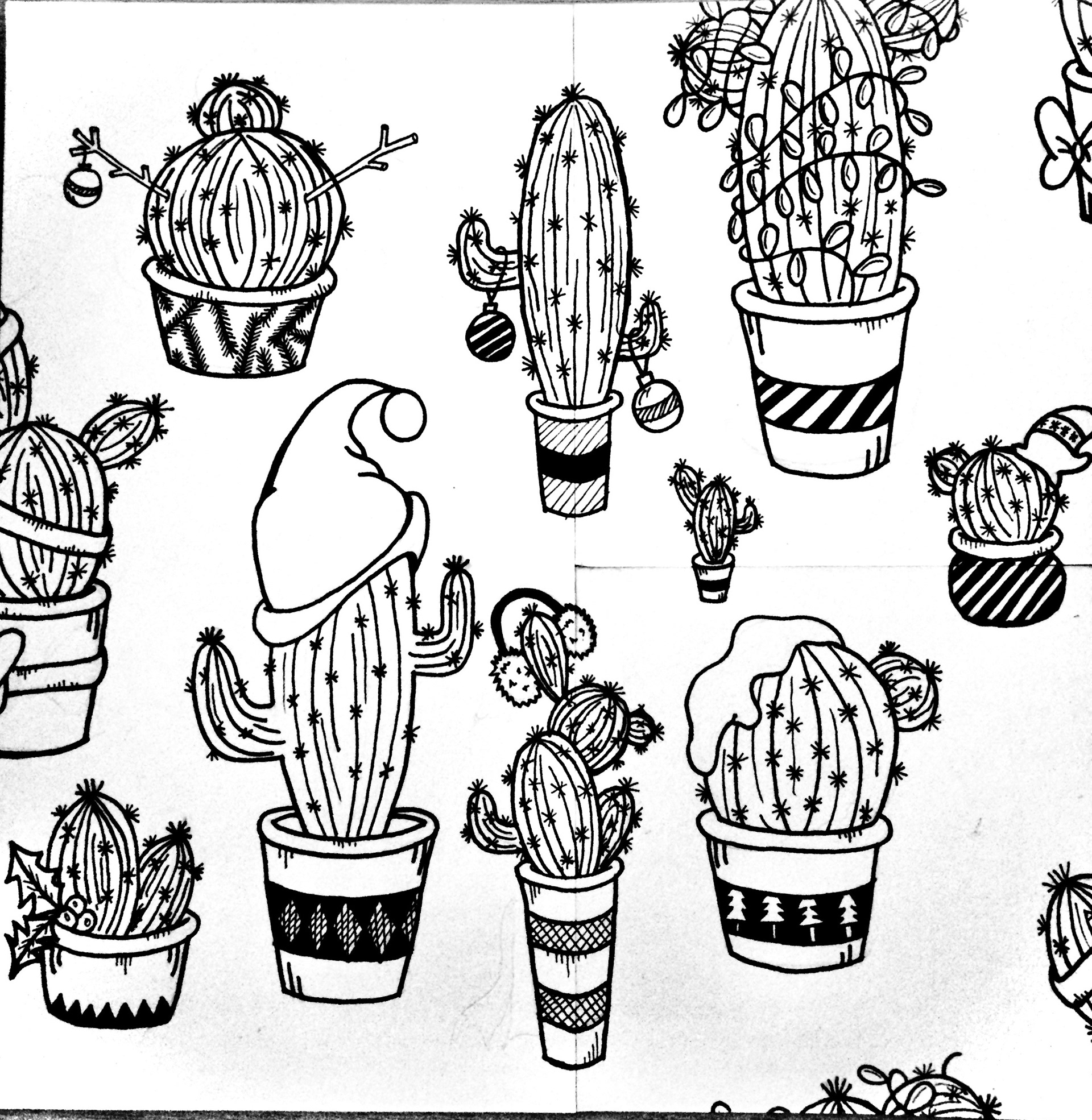 I created the pattern traditionally and cut it up to create a repeat pattern.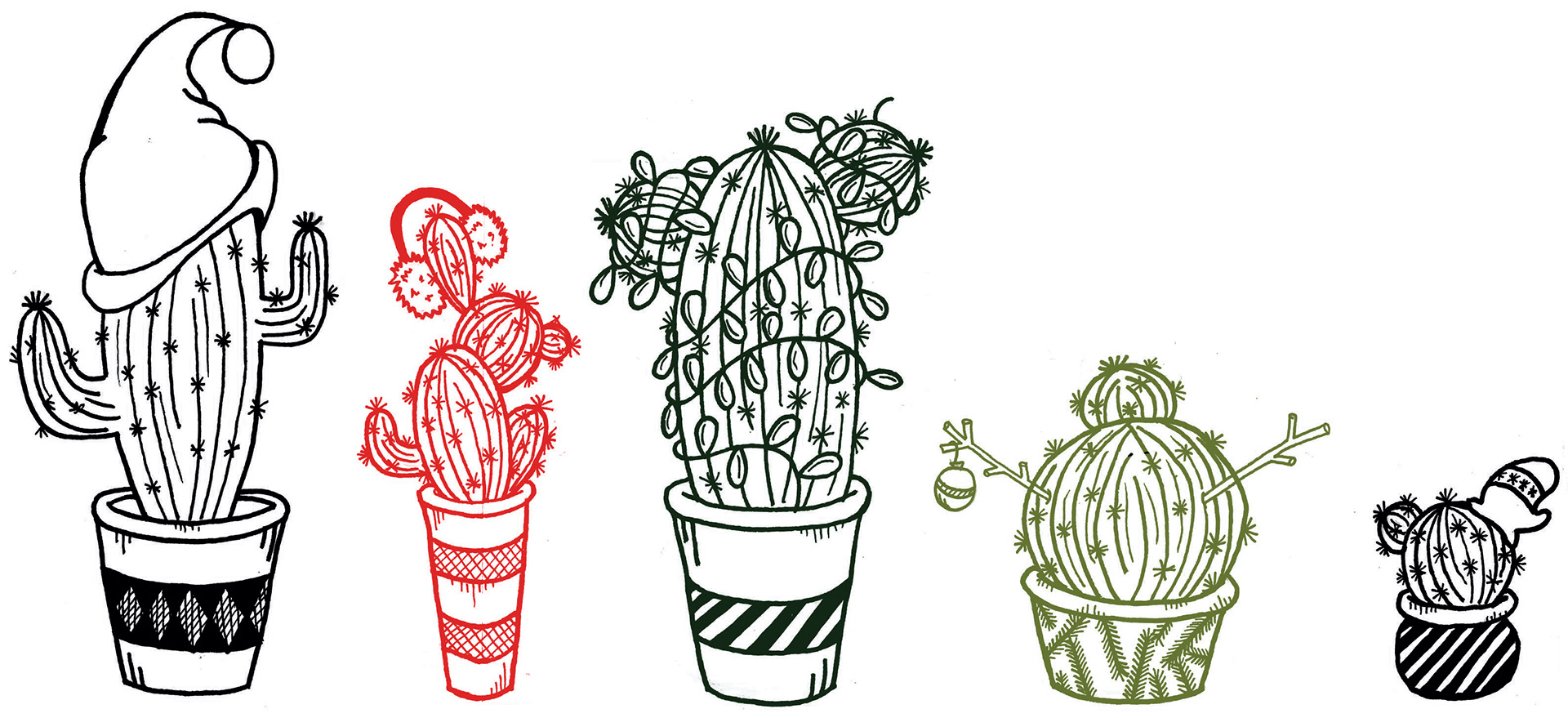 greeting card template courtesy of graphicgoogle.com